The Sky Sculpture CHAMPION
2014 & 2016, stainless steel 316, 22 spheres, 1 football sphere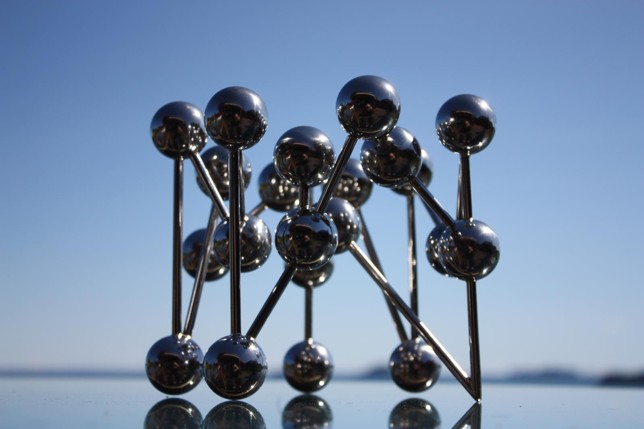 "I have developed the Sky Sculpture CHAMPION
as the crown of the football.
It has 22 spheres for the players of the two teams,
who play for the crown of King football, which lies as a football sphere in the crown.
The winner is the football CHAMPION and "we are the CHAMPION",
the football fans are singing.
This is the essens of the fascinating light sculpture CHAMPION."
Therefore I have the CHAMPION crown further deloped
as a Giant Sky Sculpture in front of well known stadiums.